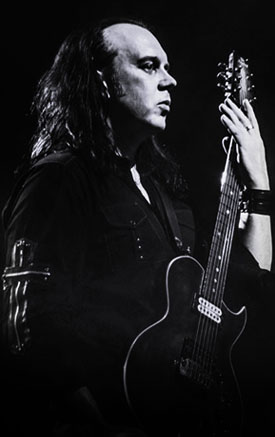 ---
by Henrik Flyman

---
EVIL MASQUERADE MUSICIANS

I thought I'd take a moment to put some spotlight on a pretty cool Spotify playlist that you might have missed. The list is called Evil Masquerade musicians.
Throughout the years I have had the pleasure of playing together with numerous talented musicians in Evil Masquerade. There are definitely some nice albums in their discographies, so I thought it would be cool to make a playlist with some of those tunes (+ a few where I play with other bands).
This list will continue to grow as current and former Evil Masquerade musicians keep adding great music to their discographies.
Feel free to 'Follow' the playlist and – of course – our Spotify channel.
Now, crank up the music and let us know what you think.
Maybe you'll even find some new favorite bands?