---

---
November 11, 2018
---
FREE DOWNLOAD – GET TO KNOW THE OUTCASTS
---
We have a free download for you that is titled 'Get To Know The Outcasts'.
Current and old members of the band answer questions about their favorite Evil Masquerade songs, odd tour experiences and much more.
One of the beta readers had this to say:
"I had coffee coming out my nose – twice – while reading a few of these stories. I love this band!" Jessie Wilson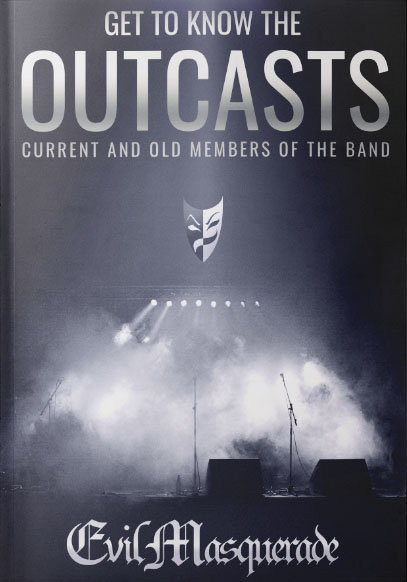 Get it HERE.
---
---

---