This will keep you entertaine

d!
Current and old members of the band answer questions about their favorite Evil Masquerade songs, odd tour experiences and much more. You will get to know the band better and surely get a few laughs as well.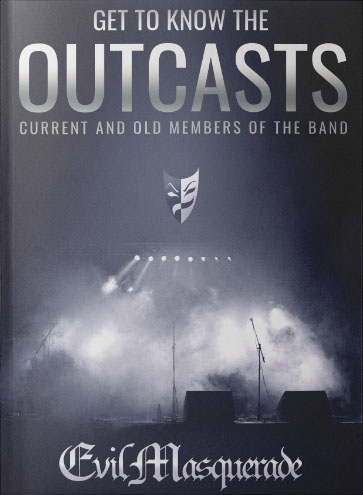 "I had coffee coming out my nose - twice - while reading a few of these stories. I love this band!"
"It was great to see the old members as well. No bad blood in Evil Masquerade. Can't wait for more music!"
"I've been a die-hard fan since the Third Act album and the band keep delivering. Thanks for the great read."