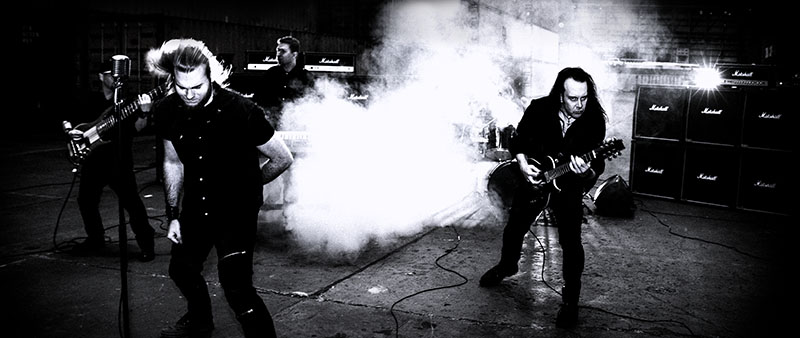 A deliberate accident or a deviously planned freak show?
Some ages ago the appropriately titled debut album, Welcome to the Show, provoked a myriad of opinions with its arguably haphazard presentation. It didn't take long before the music was dissected and labeled to death. One prominent critic described it as "a metal hallucination on steroids" and added that "this must be one of the ugliest album covers in the history of metal." Needless to say; Evil Masquerade was noticed.
The band set out on uncharted waters without a set destination in mind. Musicians came and went as the Evil Masquerade ship sailed on with Henrik Flyman as its questionable captain. It's difficult to tell if his compass was already broken from day one or if he didn't care at all. The demon rum certainly didn't help with bringing sanity aboard. Quite the contrary.
This commercial suicide expedition has now kept its sails trimmed for almost two decades. Large portions of the Evil Masquerade adventure are immortalized within circular plastic and bodiless carriers of sound. Literally hours of entertainment, in different shades of black, far from the mainstream.
The journey is far from over and only little has changed.
The broken compass is ditched overboard and the ship is now navigated by the stars.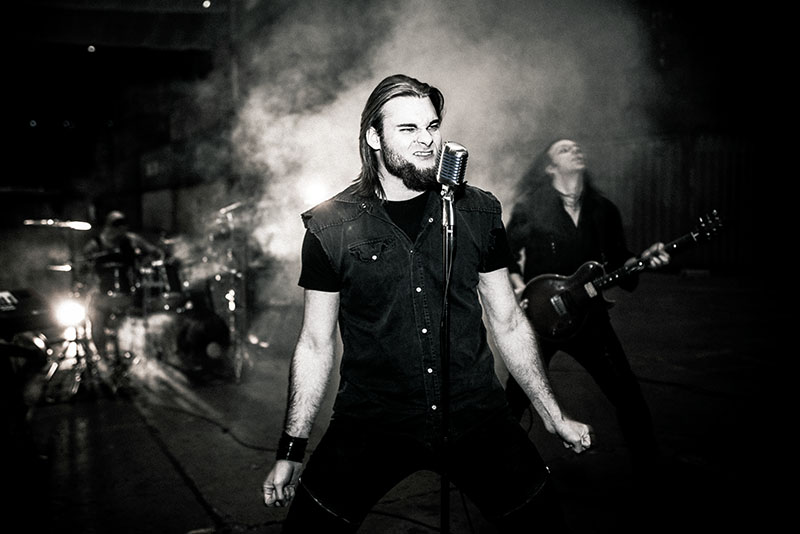 Evil Masquerade is well-known for its excellent vocalists. With the latest album, The Outcast Hall Of Fame, the band took this reputation to the next level. We saw the return of Apollo Papathanasio, joined by Mats Levén, Rick Altzi, Nicklas Sonne and on backing vocals Yenz Leonhardt.
Nicklas Sonne was announced as the band's live singer at the first show following the album release. Today he's a permanent part of Evil Masquerade.
***
Other notable guests and members throughout the years include David Rosenthal (key), Tony Carey (key), Mats Olausson (key), Johan Niemann (bs), André Andersen (key), Daniel Flores (dr), Richard Andersson (key)